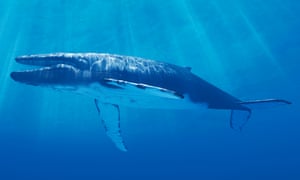 Great piece that I can relate to. I'm not in a situation where I can choose to completely disconnect, but I sometimes think of myself as distinctly "Japanese" — maintaining my solitude in the midst of the teeming throngs.
Since the late 1980s, scientists have been tracking a whale who sings at a sonic frequency higher than any other whale of its species: at 52 hertz, just above the lowest note on a tuba. It sings songs no one answers. Internet societies have been following it for years like sad Ahabs, transposing their own feelings on to it, believing they understand it. Alone in their bedrooms they hunt this whale they believe to be lonely just like them. Talk to scientists and they will say other whales can probably hear it, maybe it's deaf, maybe the whale's song is the result of a genetic mutation. But it doesn't matter: the lonely people have taken this whale as their totem. I've followed it for years.

In 2015, I tried psychodynamic therapy for what my therapist called "a loss thing". Months prior, my grandparents collapsed on their bedroom floor and died in hospital, days apart, from the same case of pneumonia. The upshot was that birthdays make me miserable and trailing their twin coffins into the crematorium on my 29th birthday didn't feel wildly out of sync with my mood. What followed this – one of the rawest experiences of my life but also one of the best attended birthday parties – was pulling the plug on a relationship that had been comatose for years, divvying up not only books but friends, plus the death of a Labrador I got when I was 12. It felt like the things that kept me tied to my youth – a blind dog, the unchanging 1970s blue bathroom in my grandparents' house, nearly all of my 20s – were disconnecting their carabiners and pushing me out into space. A loss thing.
Read the rest here: The pursuit of loneliness: how I chose a life of solitude | Society | The Guardian